Our coffee subscriptions are a great way to experience our freshly roasted coffee at a great price. Each week (or every other week) you will receive one to two varieties of our unique single origin coffee. We think it is a great way to experience new coffees, revisit old favorites, and have freshly roasted coffee delivered to your door each week.
Each week the varieties will be either one or two 12 oz. (340g) batches or a single 2.2 lb. (1kg) of coffee, depending on your selection below. Your selections are hand-selected each month by us and you will be among the first to experience new coffees and blends as they arrive.
Your subscription will begin immediately and continue each month. You may change the delivery date, skip a shipment, and more. Your subscription will continue until you cancel it. Our default selection is regular coffee only. You can save on shipping by grouping multiple subscriptions. You can modify or suspend your subscription at any time.
Unless otherwise stated, discount codes cannot be used on our already discounted coffee subscription prices.
---
Related Products
---
Customer Reviews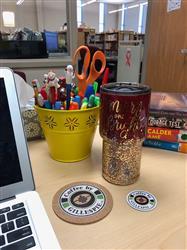 01/24/2019
Yea for variety!
My husband and I love the Roaster's Choice. We get new and different flavors and aromas - but have loved them all! What a great way to get variety for our tastebuds. We look forward expectantly to our next shipment!
11/29/2019
Roaster's Choice Single Origin Monthly
Nice bold yet smooth and of course, its coffee!
11/21/2019
So Good!
This one has a nice sweetness to it. Very smooth.
Heidi P.
United States
11/04/2019
Treasured Surprise!
Each month we look forward to our subscription of coffee. We are never disappointed. While we never know what each shipment will bring, this month was a true treasure. Burundi and Panama were flavors we have not previously enjoyed. Panama was a little stronger for us, but, Burundi is a house favorite. Always fun to see what each month brings.
Neil N.
United States
10/16/2019
Happy time
Coffee delivery day is now a much-anticipated event in my house!
Heidi P.
United States