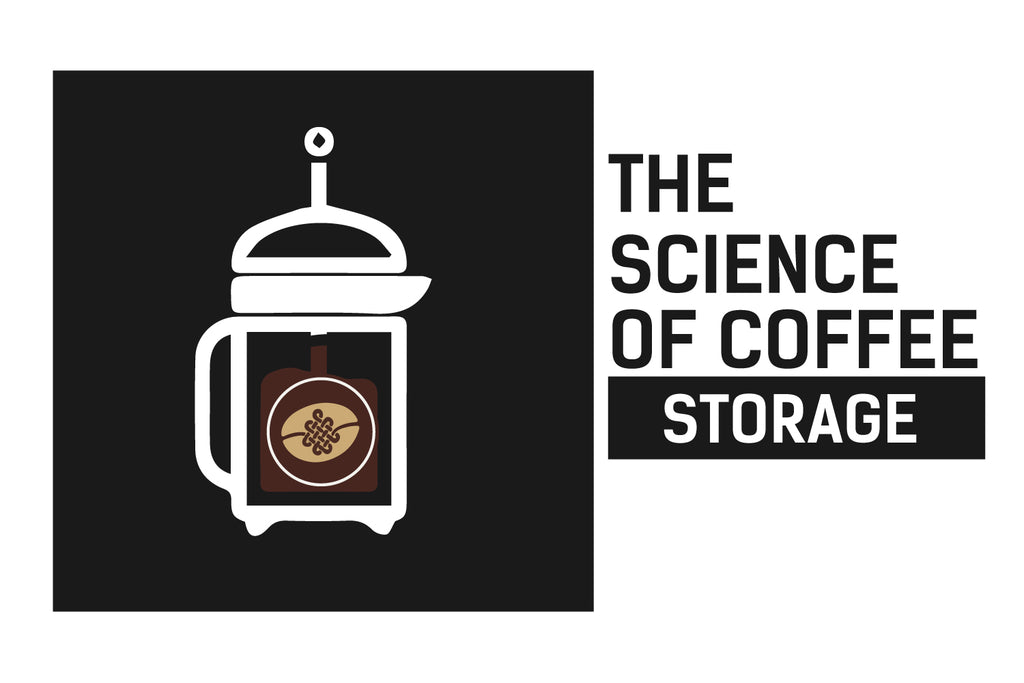 One of my favorite summer weekend activities is visiting local farmer's markets. The produce comes straight from the source. It's fresh picked, colorful, and bursting with flavor. However, this fresh produce will decompose over time. The same elements that affect fresh produce such as exposure to heat, moisture, air, and too much light, have a similar effect on your fresh coffee beans. Just like produce, as coffee beans are exposed to these elements, the flavors begin to dissipate.  A great start to ensuring a tasty brew is to store appropriately and keep a fresh supply of beans. After roasting, the...
---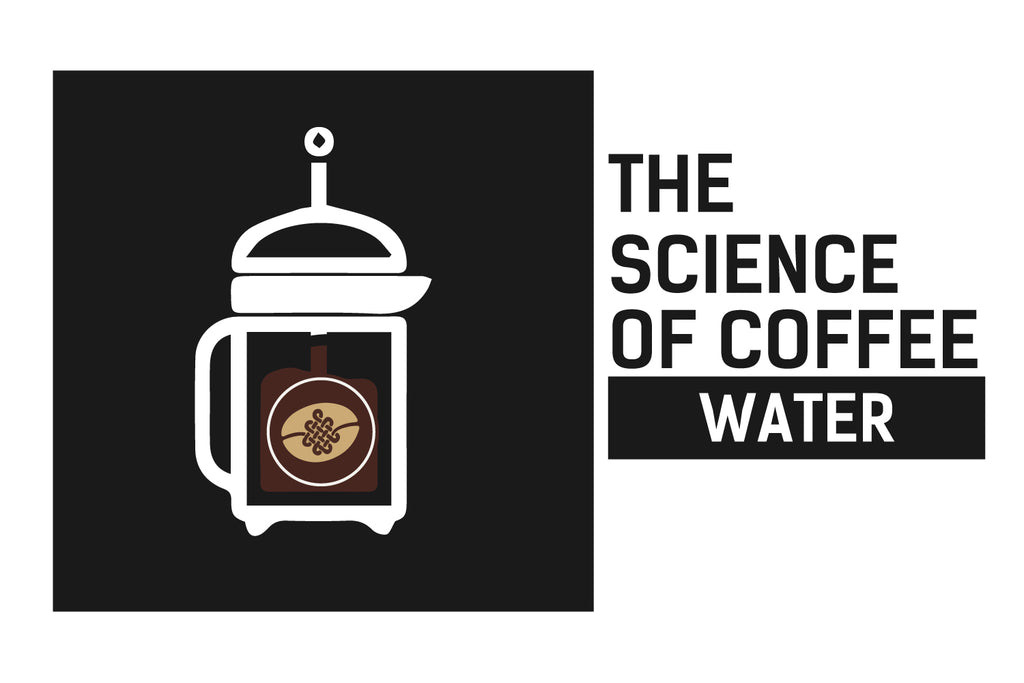 Freshly roasted and ground beans are important to the foundation of your brew. But, water is also crucial to the brewing process. The temperature, ratio of water to coffee, as well as the minerals found in the water, all influence the quality and flavors extracted in your brew. Let's start with the water temperature.  After you've ground your freshly and fearlessly roasted coffee beans you'll want to extract the solubles in the ground beans to craft your coffee beverage.  Water temperature along with brew method help determine what flavor notes you will be enjoying in your cup of coffee. Fruity...
---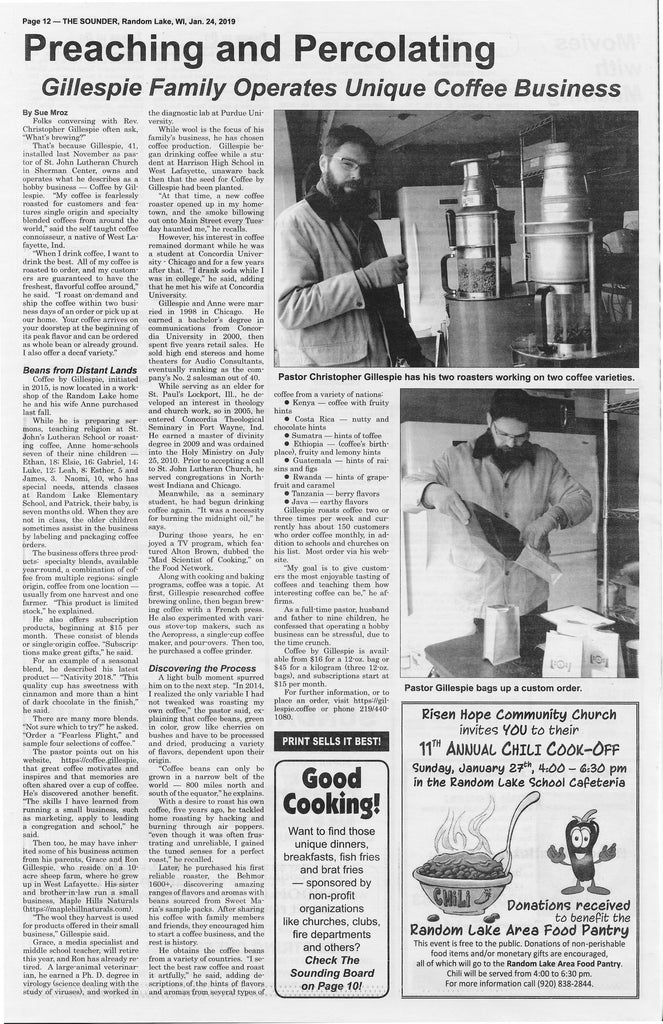 We recently relocated to Random Lake, Wisconsin. The local paper did a feature on us, tying it into our Dr. Heisenbrew's work at St. John Ev. Lutheran Church & School. Check it out! Download the full size PDF
---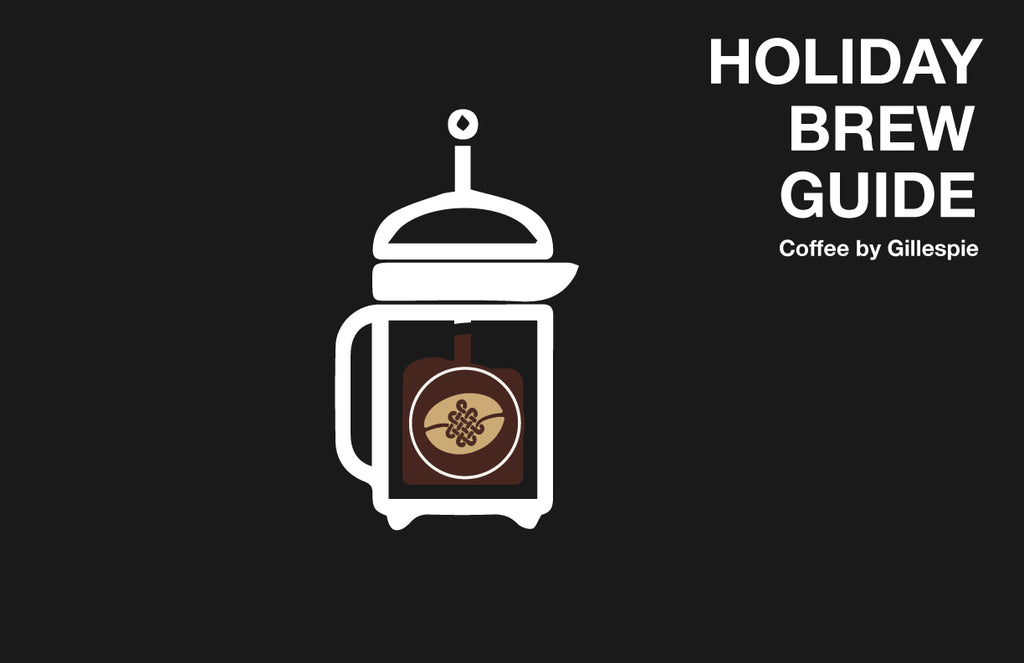 It's now December and Christmas is right around the corner. The warm summer days have past and the crisp winter air has come to stay for the season. Coffee seems to be a staple this time of year. The warmth and the fresh, fragrant aroma of fearlessly roasted coffee hits the spot on cold winter days. During the Holiday season, coffee also carries memories, conversations, and fellowship with family and friends. In this guide you will find help selecting the perfect coffee beans, brew method, grind, and beverages. Whether you are hosting or attending, this guide will help you select the...
---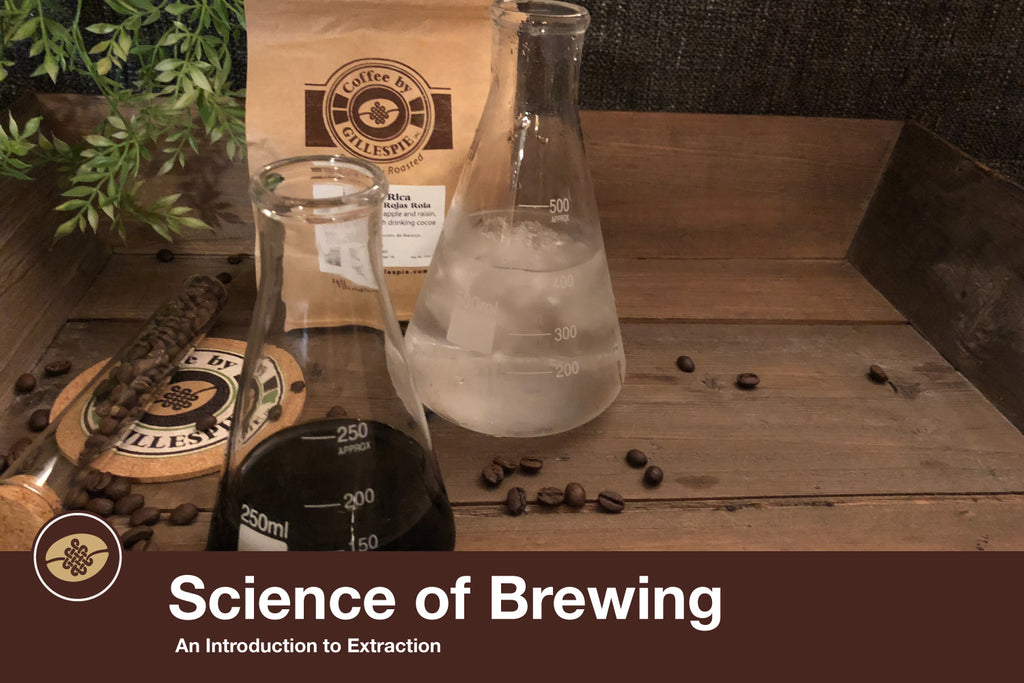 Coffee extraction is the process by which water meets freshly ground coffee to pull from it all soluble material, creating your hot (or cold) morning coffee beverage.