Java Preanger
---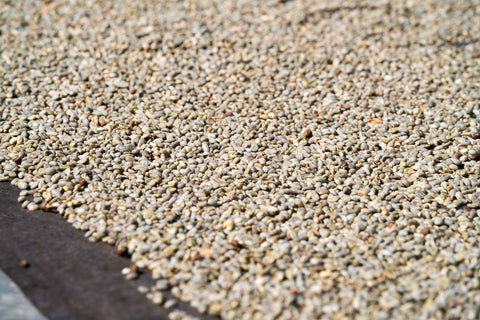 Sweet with winey fruit acidity and a smooth mouthfeel; fruity, coffee cherry, cedar and sweet bell pepper flavors.
Region: Preanger, Western Java
Farm: Various Farms
Variety: Ateng, Catimor, Tim Tim, Typica
Altitude: Various
Processing: Wet-Hulled
Coffee was introduced throughout the islands of Indonesia by the Dutch in the 17th century, and Java was one of the first islands to cultivate coffee, which is the reason the word "java" has become slang for "coffee." Javanese coffees have long been distinct for their herbaceous, complex flavor profiles that contain some acidity and a slightly cleaner cup than, say, a classic Sumatran.
Description from Cafe Imports.
---
Customer Reviews
Great taste
Always a great experience with Gillespie Coffee. Great aroma followed by smooth well balanced cup.
Sooo Good!
This is a wonderful, light colored coffee with complex flavors. It's fruity, with the sweet bell peppers coming through in a most delicious way. This is the coffee I've been looking to find and glad I did. Now if there was more - currently sold out and for good reason. If you see it in stock, order some after I get mine!
Consistently excellent
Usually I have 1 or 2 cups of coffee a week. I like the taste of Gillespie Coffee so much I find myself having at least a cup a day.